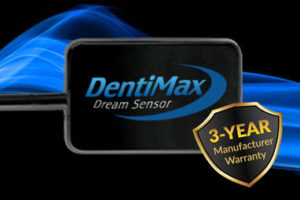 Dentimax Dental Software Patient Management
Powerful Patient Charting
Dentimax Dental Software allows you to customize your speed buttons and fly through your clinical charting. Use voice or foot pedal activated perio charting to keep the pace for single staff capabilities.
Automate Clinical Notes
Stop typing the same thing every day by utilizing your favorite clinical note templates. With Dentimax Dental Software filter your notes for a quick read by tooth number or user to review tooth history.
Give All the Treatment Options
DentiMax allows you to create multiple treatment plan options to present to the patient so that they are fully informed. Name your treatment cases and order your procedures to provide a clear vision of the steps the patient needs to take toward a healthy mouth.
Referral Tracking
DentiMax will track your incoming patient referrals as well as your outgoing referrals and help you make sure your patient makes it back to you by setting a due back date.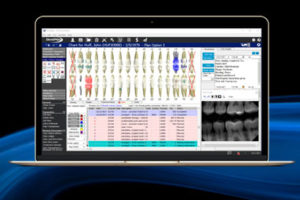 Imaging Software
DentiMax Imaging Software is a complete, open imaging system. This means you can combine your favorite sensors, intraoral cameras, panoramic machines, and cephalometric units to create your ideal imaging solution. We also offer cloud or client/server software so you can choose the right solution for your practice.
Our Imaging software bridges to virtually all practice management software, including Dentrix®, Eaglesoft®, Softdent®, Easydental®, PracticeWorks®, Open Dental® and more.
Easy-To-Use
Quickly get up and running with our easy-to-use interface, and tools. Easily find, access and edit all your dental images.
Better Patient Diagnosis with Dentimax Dental Software
Get access to all the tools and filters you'll need to identify and show issues to patients.
Dentimax Dental Software Works With Your Devices
Works with your current practice management software, sensors, intraoral cameras, and pan/ceph units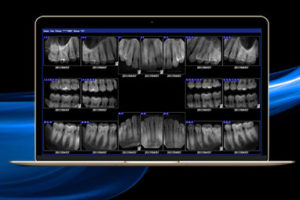 Dental X-ray sensors
Blows Other Sensors Out Of The Water
The DentiMax Dream dental X-ray sensor delivers high-quality X-rays, offers superb dependability, and provides ultimate patient comfort. Plus, it works with your software. But don't take our word for it; try it for free!
Works With Your Imaging Software
The Dream Sensor works with the majority of imaging software and your current dental sensors.
Superior Dental X-rays
See details you've never seen before with our superb X-ray image quality delivered at the highest resolution possible.
3-Year Warranty
Backed by a 3-Year Manufacturer Warranty and a free 5-Year Protection Plan, plus one year of free support.
Great Value
Affordable dental sensors that don't cut corners on features.
For more information about DentiMax Dental Software contact us.